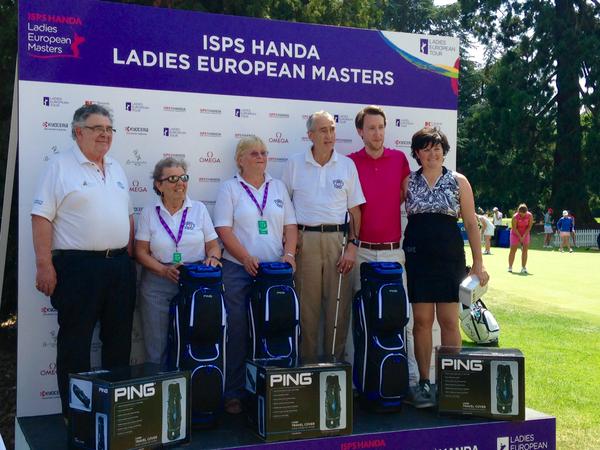 This event is being held from 2nd to 5th July 2015 at The Buckinghamshire.  Frances Radford and myself along with our guides Steph and Peter were invited to play in the Pro-AM on 1st July.  It turned out to be the hottest day of the year and didn't we know it.
Our Pro was Becky Brewerton a lovely lady from Rhyl who had Ben as her Caddy our other team player was Ross who works in Media.  The format of the game was that Par was the worst score on any hole but all players could contribute to the score by scoring a birdie or better.  We finished with 23 points with Frances scoring an albatross and I scored two eagles.
We won the event by 4 points and were presented with Ping Golf Bags and Ping Travel Bags.
Ron Tomlinson