The Matchplay Tournament is sponsored by The Primary Club, they have been sponsoring this event for many years.  The tournament is played for the Lew Vizzard Knockout Trophy, this trophy was given to EWBG back in 1986 and sadly Lew passed away a few years ago.  We held the event at Gaudet Luce Golf Club who have been great supporters to EWBG for nearly 20 years.
We started the event with the draw on Sunday night everyone gathered in the Clubhouse waiting with anticipation to see who they were drawn against.
Monday saw the first round and the finals the weather was rainy most of the time.  Tuesday morning was the quarter finals and the Stableford Plate for those knocked out in the first round, with the semi final in the afternoon.  The weather was worse with rain and howling wind.  Wednesday morning for the Final between Steve Beevers, guided by Ian Tyrer, and Jason Heathfield, guided by Magda Buckley.  What a difference in the weather, blue skies and sunshine, not a waterproof in sight.  It was a very tense final with both players playing well and finished on the 17th with Steve winning 2 and 1.
2017 Matchplay Winner Steve Beevers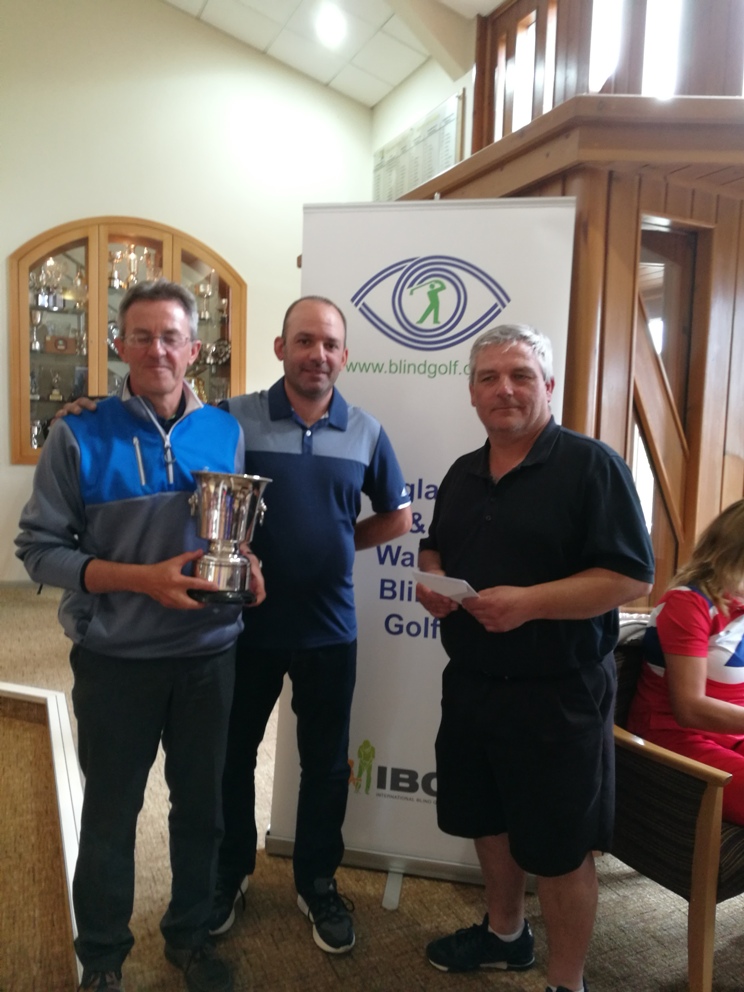 2017 Matchplay Runner up Jason Heathfield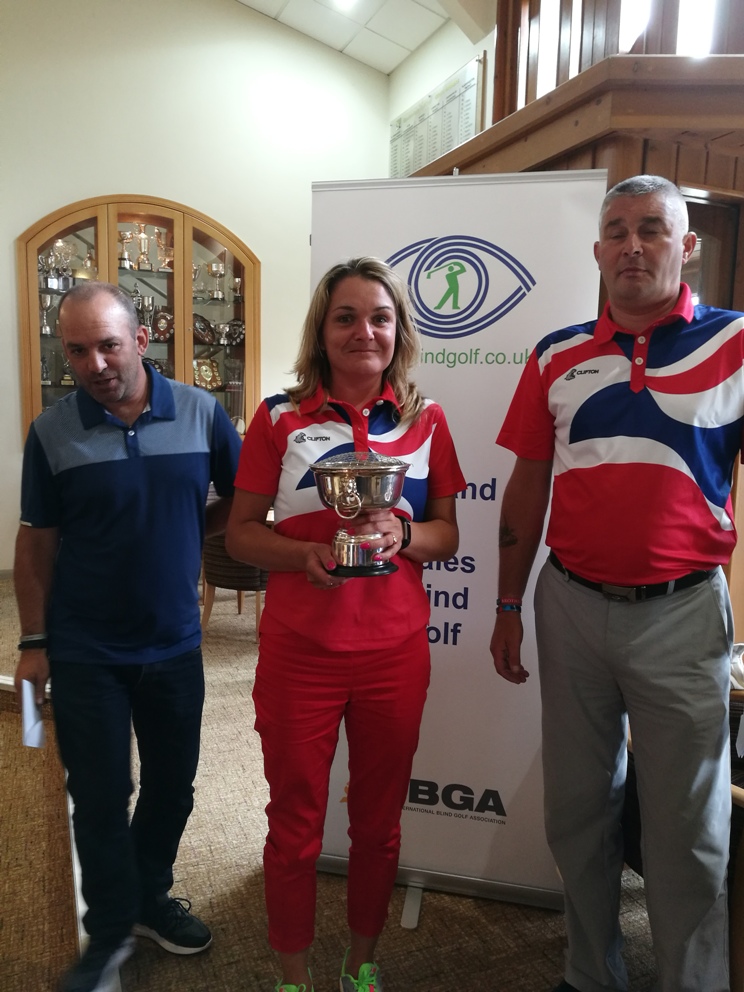 The Primary Club Matchplay Results
| First Round | Result | Quarter Final | Result | Semi Final | Result | Final | Result |
| --- | --- | --- | --- | --- | --- | --- | --- |
| John Eakin | | | | | | | |
| Steve Beevers | 1 UP | Steve Beevers | 2 & 1 | Steve Beevers | 5 & 3 | Steve Beevers | 2 & 1 |
| Ron Tomlinson | 5 & 4 | Ron Tomlinson | | | | | |
| Bryan Richards | | | | | | | |
| Derek Field | | | | | | | |
| Peter Osborne | 3 & 2 | Peter Osborne | | | | | |
| Nick Burr | | | | | | | |
| Peter Hodgkinson | 7 & 5 | Peter Hodgkinson | 1 Up | Peter Hodgkinson | | | |
| Mark Sturdy | | | | | | | |
| Jason Heathfield | 4 & 3 | Jason Heathfield | 6 & 5 | Jason Heathfield | 2 & 1 | Jason Heathfield | |
| Derrick Sheridan | 6 & 5 | Derrick Sheridan | | | | | |
| Adam Clayton | | | | | | | |
| Andy Gilford | 6 & 5 | Andy Gilford | 10 &  8 | Andy Gilford | | | |
| Barry Ritchie | | | | | | | |
| Roger Cole | | | | | | | |
| Nick Mills | 1 Up | Nick Mills | | | | | |
Matchplay Stableford Plate Results
| Player | Sight | Points |
| --- | --- | --- |
| John Eakin | B3 | 31 |
| Derek Field | B2 | 29 |
| Mark Sturdy | B2 | 25 |
| Barry Ritchie | B1 | 25 |
| Danny Daniels | B2 | 19 |
| Jason Bastable | B3 | 17 |
| Bryan Richards | B2 | 15 |
| Nick Burr | B1 | 10 |
| Roger Cole | B2 | 5 |
| Adam Clayton | B1 | NR |